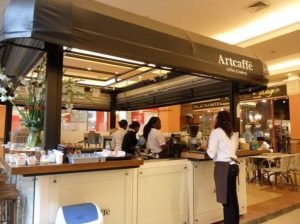 ArtCaffé has opened a new branch in Eastleigh, Nairobi, taking the feverpitch competition with their rivals such as Java, Pizza Inn and Steers
The 38th main branch by Artcaffe brings the total number of branches by ArtCaffé to 47 countrywide, including 9 food kiosks.
It brings competition to the doorsteps of Java that has also been on an aggressive expansion in Nairobi.
"These elements transport diners to the heart of the Middle East, creating a rich and immersive ambiance," said Sylvia Karimi, Artcaffé marketing general manager in a statement on Thursday.