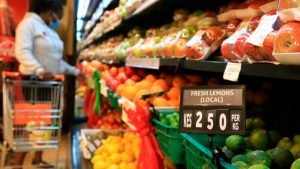 Households have trimmed non-essential spending under the weight of rising costs, according to a new survey examining the Kenyan consumer pulse between April and June.
Data by information and insights company TransUnion shows that 56 percent of households said they cut back on discretionary spending in the past three months.
Discretionary
Millennials and Gen Z registered the largest slash in discretionary spending at 66 and 55 percent respectively, in contrast to a mere 35 percent reduction in non-essential spending by persons categorised as boomers.
The cuts have hit dining out, travel and entertainment, the survey shows.
Other measures taken to contain rising consumer costs include cancelling or reducing spending on digital services, alongside cancelling subscriptions and memberships.
While headline inflation slowed from highs of 9.6 percent in October last year to 7.9 percent as of June largely due to falling food prices, inflation expectations have been retested recently by a sharp pickup in fuel prices.
For instance, October inflation rose for a second consecutive month to 6.9 percent from 6.8 and 6.7 percent in September and August respectively.
The surge in inflation has been attributed largely to the recent rise in pump prices which have been partly offset by an ease to food prices as the harvest season sets in. Nevertheless, core inflation or non-food non-fuel inflation has remained largely unchanged at 3.7 percent in October.
Consumption
Reduced discretionary spending has partly been mirrored in the use of personal motor vehicles, hitting fuel consumption.
Fuel consumption between January and June dropped to the lowest level in more than five years, outside the Covid-19 pandemic period as high pump prices depressed demand.
Increased taxation has been partly to blame for reduced household consumption and has seen the World Bank and IMF warning it could be counterproductive by cutting demand.
First published in the Business Daily