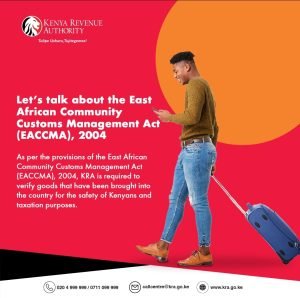 Our attention has been drawn to various social media posts regarding an incident involving a Kenyan Lady and a foreigner.
We empathize with the frustration and inconveniences such situations may cause and reiterate that we do not condone any form of abuse or harassment by our officers.
In this specific incident, we wish to clarify the following:
1. We acknowledge the incident took place in September 2023.
2. The wedding dress in question was valued at $2000, which exceeded the allowable limit of $500 for duty-free items. According to the relevant customs laws, it was indeed subject to duty.
3. We are pleased to inform you that the couple, upon understanding the tax requirements, paid the necessary taxes and complied with the regulations. We are grateful for their cooperation.
KRA is responsible for implementing the East African Community Customs Management Act (EACCMA) and other relevant tax laws. As per the law, new items/goods up to the value of USD 500 for each traveller are exempted from import tax.
We aim to uphold these regulations fairly and consistently for the benefit of our country and its citizens. If you ever feel that you have been subjected to harassment or mistreatment by any of our officials, we encourage you to report the incident.
You can do so anonymously by visiting http://iwhistle.kra.go.ke or by sending an email to cic@kra.go.ke. Your feedback is invaluable in helping us maintain the highest standards of service and professionalism.