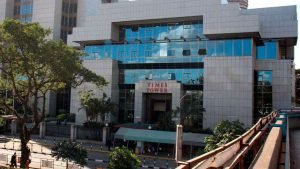 The Treasury and Kenya Revenue Authority (KRA) have won a battle challenging a multi-billion shilling tender for tracking, tracing and accounting of excisable goods and duty awarded to a Swiss company after the appellate court ruled that procurement was above board.
The Court of Appeal ruled that there was public participation before the Sh4.8 billion tender was awarded to SICPA Securities Sol. SA of Switzerland.
Justices Daniel Musinga, Helen Omondi and Grace Ngenye said a consultative meeting in every county, as held by the High Court was not necessary so the Electronic Goods Management Services (EGMS) could pass the public participation test.
The EGMS is an information technology tool for tracking, tracing and accounting for all excisable goods and duty, and which affixes a stamp to track and trace a bottle or package off a production line.
The court said the Kenya Association of Manufacturers, one of the stakeholders that made representations before the system was rolled out, is a large body, with representation in the whole country.
Busia Senator Okiya Omtatah had successfully challenged the implementation of the system in 2018 but the quashing of the tender was suspended temporarily, pending the appeal.
The KRA published a notice on October 3, 2017 on excise stamps on bottled water, juices, soda, other non-alcoholic beverages and cosmetics. The duty was to take effect as from November 1, 2017.
Through senior counsel Paul Muite and Waweru Gatonye, the KRA and Treasury submitted that the EGMS system was brought to ensure the traceability of products, secure excise duty, and ultimately increase revenue to the government.
First published in the Business Daily